By Claire Sangster, State Manager, Western Australia
We live in a world that revolves around data – at work, at home and in society. Every business is now a digital business in some form or another, and digital resilience is becoming central to just about all operating processes, transactions, communications, and governance.
To be successful in today's digital landscape, having a clear strategy to ensure data is always safe, critical infrastructure is always available and applications perform predictably is a business fundamental. Achieving this introduces an inherent capability to pivot quickly and adapt easily to future periods of change.
Ultimately, the objective of an effective digital strategy is to deploy an integrated technology platform that is flexible, agile and rapidly scalable. When supported by appropriate levels of redundancy, back-up, and disaster recovery planning, this strategy transitions technology from being a cost centre, to a business enabler.
This kind of digital resilience is being driven by as-a-Service technologies including cloud computing. It is intrinsically tied to achieving core business management objectives such as cost reduction, productivity improvement, business continuity planning, risk management, regulatory compliance, data security and innovation.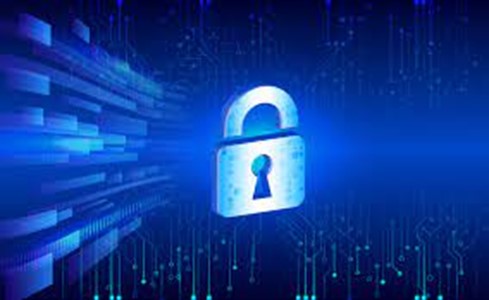 Digital resilience is now a must have
The last few years have demonstrated just how much of an essential service that digital infrastructure is to the economy and our community. Without it our emergency, welfare, health, and communication services would not function. As many have just discovered, you can add commerce to that dependence equation.
It's not just your customers that have to be serviced by technology either. With a massive increase in the number of staff working remotely and the high likelihood that many will never return full time to the office, we are entering a new era where all business systems and applications used by staff must be accessible, all the time and from anywhere.
Creating that resilient digital capability has been illustrated as a 'must have' for future success. Ultimately it involves a rethink of how infrastructure is architected, so that critical systems are located within close proximity to the cloud platforms, carrier networks and IT services that enable, and actively empower 'work from anywhere' strategies.
Industry leaders in digital resilience have moved fast
The response we've seen from many of our customers, to the challenges of a pandemic and its associated economic impact has been extraordinary. We have helped retail organisations facilitate a rapid scaling up of their connectivity to clouds as online shopping growth forced them to quickly deploy additional bandwidth and virtual infrastructure to cope with increased traffic and sales.
Financial services and insurance organisations pivoted by accelerating their transformation priorities and online customer experience programs to reflect the dramatic reduction of physical contact with customers.
Perhaps some of the most prolific changes seen were organisations pivoting their connectivity infrastructure, and use of collaboration tools, now seen as essential to keeping their teams productive, engaged, and set up to succeed while physically separated. Platforms such as Microsoft Teams, Zoom and Slack, as well as entertainment platforms like Netflix and other streaming services saw their traffic increase by as much as 1000%.
None of this rapidly deployed, flexible, extended digital functionality is possible without premium colocation data centres. These data hubs, like P2, are where the interconnected ecosystem gathers in close proximity to each other to reduce the cost of connectivity, to address security and power requirements at scale and to dramatically improve the latency and jitter that impacts application performance, and importantly customer experience.
By locating critical infrastructure in the same facility as all the other IT, telecommunications, cloud and managed services relied upon every day, NEXTDC customers are benefiting from the inherent flexibility and agility that comes with being able to easily scale, change and connect without limitation.
NEXTDC is leading digital resilience
Frequent and dramatic change is a new constant for organisations today, and digitisation is the key to meeting present challenges and being prepared for the inevitable next disruption to 'business as usual'.
As a leader in the data centre industry, NEXTDC is committed to delivering a level of data centre quality and engineering excellence that surpasses industry benchmarks.
Our data centres meet the world's highest standards for data centre design, construction, and operations. We support the 'always on' nature of our customers' digital business, and remain the only data centre provider in the market that can deliver customers with a 100% uptime guarantee.
If the resilience and reliability of your critical digital infrastructure is front of mind, we encourage you to explore our data centre offering,, and experience what the next generation digital data centre infrastructure looks like, and importantly, how your business will benefit from it.
Explore NEXTDC Data Centres
If the resilience and reliability of your critical digital infrastructure is front of mind, we encourage you to book a tour of P2 Perth, and experience what next generation digital data centre infrastructure looks like, and importantly, how your business will benefit from it.