Australia's Leading Independent Data Centre Operator for Innovative and Sustainable Solutions
NEXTDC is an exciting ASX 100-listed technology company enabling business transformation through innovative data centre outsourcing solutions, connectivity services and infrastructure management software.
As the leading independent data centre operator with a nationwide network of Tier III and Tier IV facilities in the Australian market, we provides world-class colocation services to local and international organisations. With a focus on sustainability and renewable energy, we deliver our customers industry leading solutions that champion the best energy efficiency ratings in the country, and NABERS 5-star certification.
Our partner ecosystem comprises the country's largest specialised ICT community of >750 clouds, networks and IT service providers. The power of our network-rich ecosystem enables our customers to source and connect with cloud platforms, service providers and vendors to build integrated Hybrid Cloud deployments and scale their IT infrastructure and services.
Would you like to know more about NEXTDC? Ask us.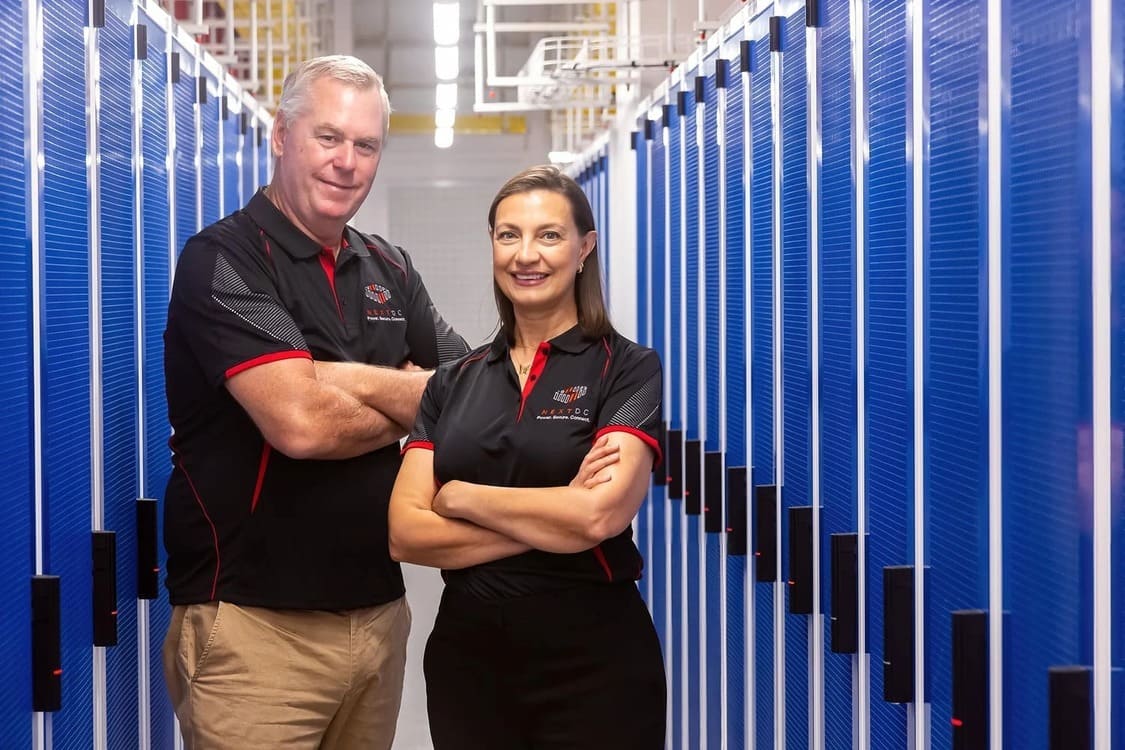 Channel-First Ethos
750+ Partners
Our Partner Program centres around a channel-first go-to-market model. Featuring extensive technical and sales support for our partner community, we are committed to ensuring our partners are enabled and empowered to deliver world-class cloud and colocation solutions to end user customers nation-wide.
We built our business around supporting Australia's ICT industry without fear or favour, our partner ethos is simple: our business is your business and we deliver world-class solutions together and we do it better than anybody else.
NEXTDC's People
Our senior leaders
NEXTDC has a passionate and innovative senior management team. They lead by example, with empathy, and motivate us to go places we never thought imaginable.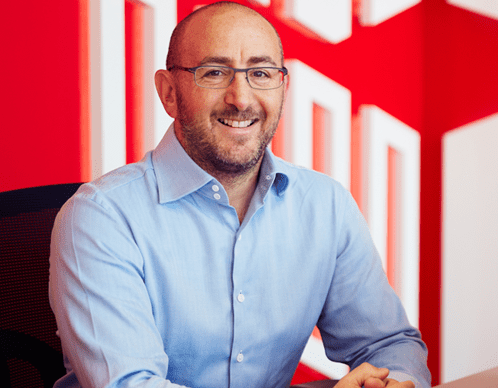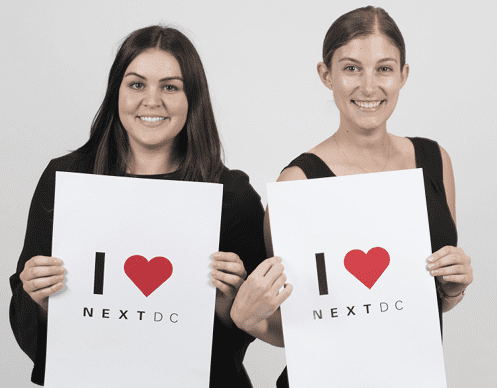 Careers at NEXTDC
We are always on the lookout for talented people to join our team and put their talent to good use. Find out more about working at NEXTDC.
NEXTDC's Values
Our values are what we value
Our company values define the behaviour and skills that we expect from all employees. Every one of our team members 'live' the values every single day, striving to ensure all of our actions align with the behaviours which our values embody.
Our goal as a company is to have every one of our people living every one of our values, every single day.
We encourage our employees to share the stories where others live our values and we empower staff to call it out when they see behaviours that are inconsistent with our values.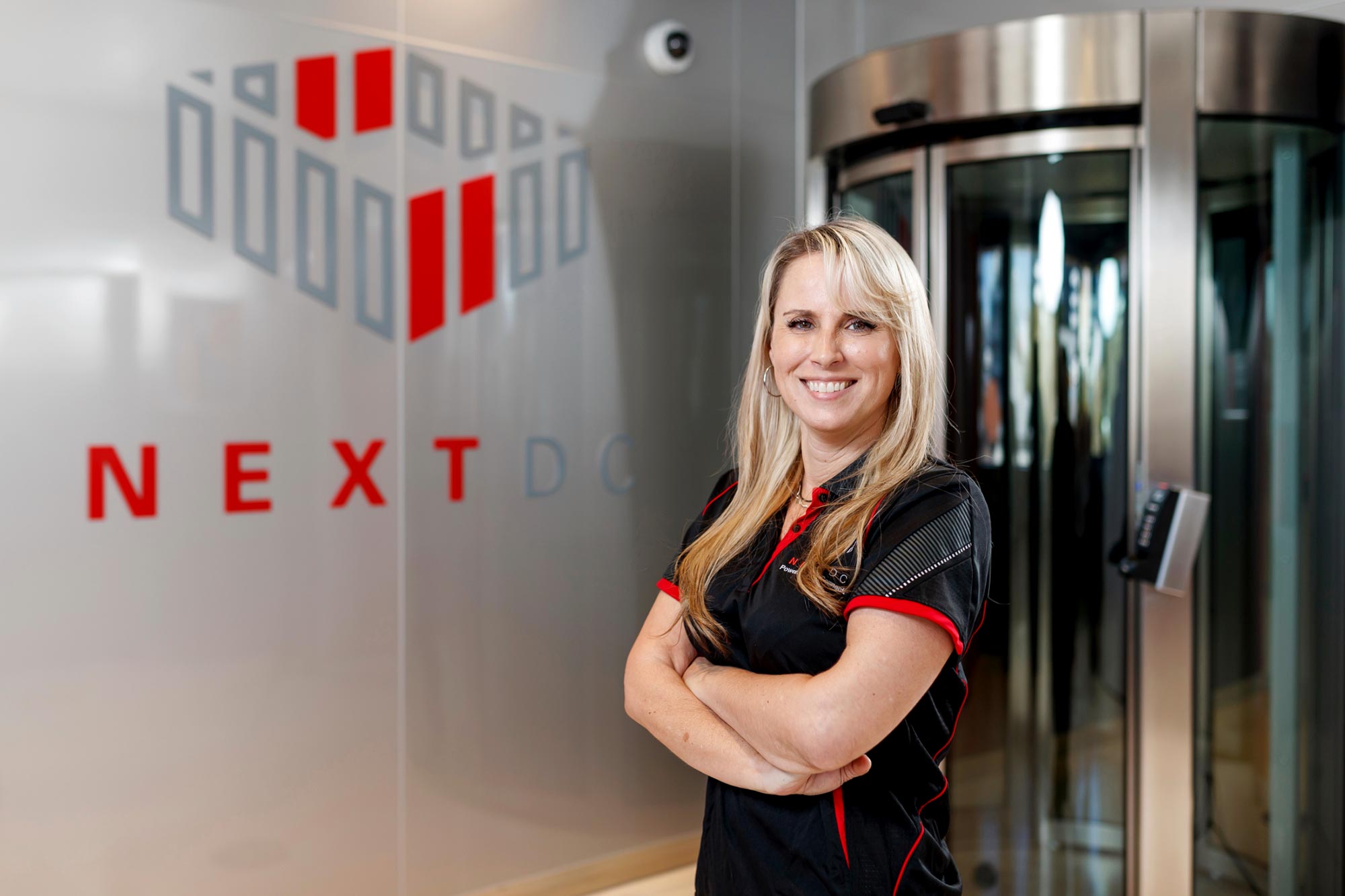 What does living our values mean?
It means we can have fewer rules.
If in doubt, we refer to our values to make the right decision.
It means that we will recognise, reward, hire and promote based on our 6 values: Straight Talk, Customer First, Frugal not Cheap, The Pursuit of Excellence, Bright Ideas and One Team.
Every one of us is responsible for ensuring we live the values and holding our team mates accountable. Our values mean we know what is expected of us every day, collectively we know what we stand for and what we are striving to achieve.
We are obsessed with delivering the world's best customer-experience.
You care intensely about what's important to the customer –

quality, time and value
You take

personal responsibility

for delivering exceptional, world-class customer experiences
You

team with others

to do whatever it takes to be extraordinary in every customer interaction
You

proactively seek, share and action feedback

on customer experience
You constantly search for new ways to

improve our customer systems

and processes
We are an elite team, working together with super stars in every position.
You care intensely about NEXTDC's success and have a

can-do, must-do attitude
You support, respect and inspire others and

'That's not my job' is not in your vocabulary
You are an 'A' player that thrives on working with other

'A' players
You ask for help when you need it and share information openly

and fearlessly to

help others succeed
You

hold yourself and your team mates accountable

for making the exceptional happen
The best way to predict the future is to create it.
You

reimagine everything

to find amazing solutions to industry challenges and problems
You know that

if you've never failed, you've never tried anything new
Like scientists test

hypotheses

you find a problem's root cause with the

'five whys'
You search for opportunities to

create exponential growth

– 10 times faster, better
You believe

invention

is the path to

breakthrough ideas
The pursuit of excellence
We are relentless in our pursuit of excellence.
You inspire others and are passionately focussed on delivering

extraordinary results
You

consistently exceed

the

expectations

of our customers, partners and stakeholders
You are

responsible and accountable

for your actions and decisions
You take

personal responsibility

for constantly

improving and building your skills
You protect our people and customers by putting

safety first
We don't talk bullshit, we have crucial conversations, we disagree and then we commit.
You're a straight talker,

addressing

and

resolving issues head-on

with empathy and respect
You

say what you think

even if it is controversial and speak out against

passive-aggressive

behaviour
You practise the art of

mindful listening

and

accept feedback

so you can better

understand others
You think strategically, and can

articulate what we are, and are not, trying to do
You understand that

effective communication

is your

personal responsibility
We spend our money where it matters the most.
You treat the company's money

like it's your own

and

invest in the things that matter to customers
You are focussed on getting

the very best value for money
You continually look for

'one percent' efficiency gains

to drive

continuous improvement
You search for better ways to work so we can

invest in and develop our people
You

share cost saving

and efficiency stories so we can all

learn from your success
End-to-end support
We're here for you every step of the way
NEXTDC supports Australia's leading businesses, and connects them securely and reliably to their mission-critical operations.
At NEXTDC we pay as close attention to supporting our customers, as we do in building and operating Australia's most reliable and interconnected digital infrastructure platform.
Our priority always is you, as such we have built a talented and passionate team of customer experience and support specialists who partner with you every step throughout your journey. Our customer support team are committed to ensuring you get the most out of your IT infrastructure and your partnership with NEXTDC.
Ranging from experience centre specialists, to customer success managers and customer service specialists, our team are always on hand and eager to support you every step of the way. From the moment you visualise your space, to arranging deliveries, staging and moving your equipment in, right the way through to the day-to-day running of your data centre operations, we offer comprehensive customer support that is closely aligned to your needs, and what's important to your business.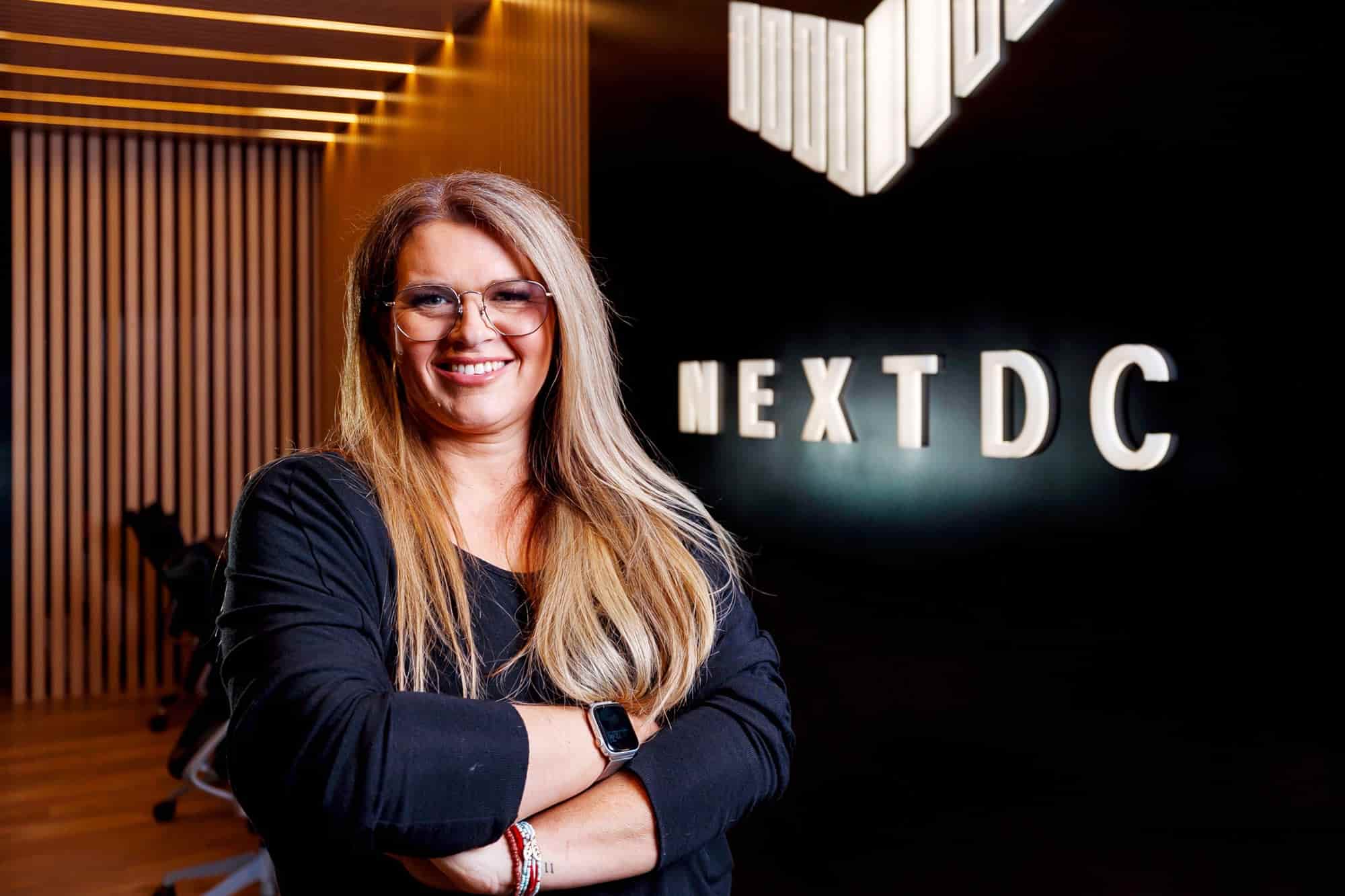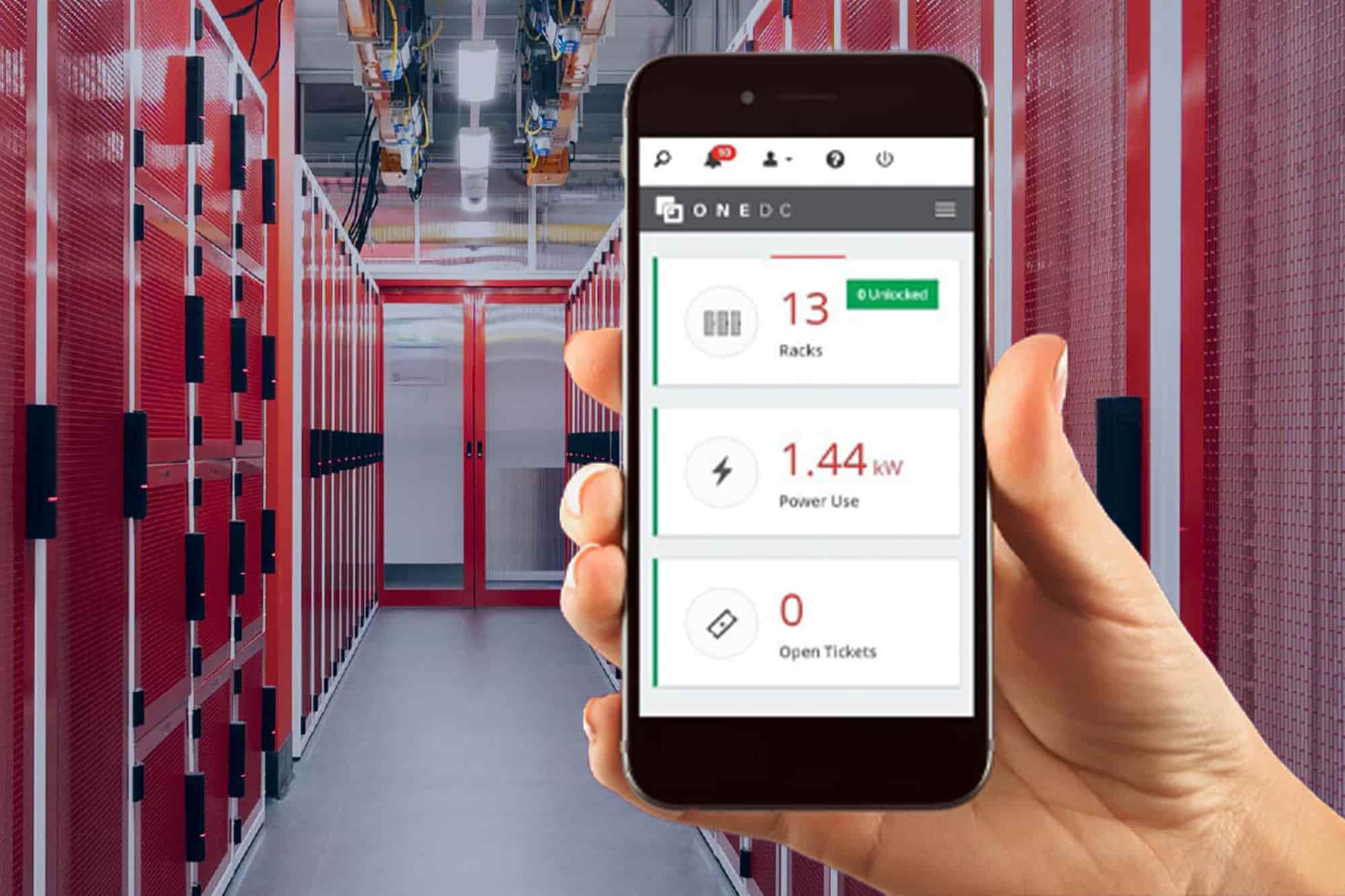 ONEDC customer portal
Simplify, streamline and securely manage your data centre operations.
Real-time temperature and humidity monitoring
Power monitoring
Manage access requests and user permissions
Automated rack locking/unlocking
Comprehensive reporting for compliance, risk and cost management
Notifications and alerts of events impacting operations
Place new services orders
Centrally manage service desk tickets
Book deliveries, staging rooms and Remote Hands assistance
Customer Success Team
Your post-sales support team
Your internal NEXTDC champion
Partners with you to help provision your NEXTDC space
Support with upgrades, expansions and add-on service requirements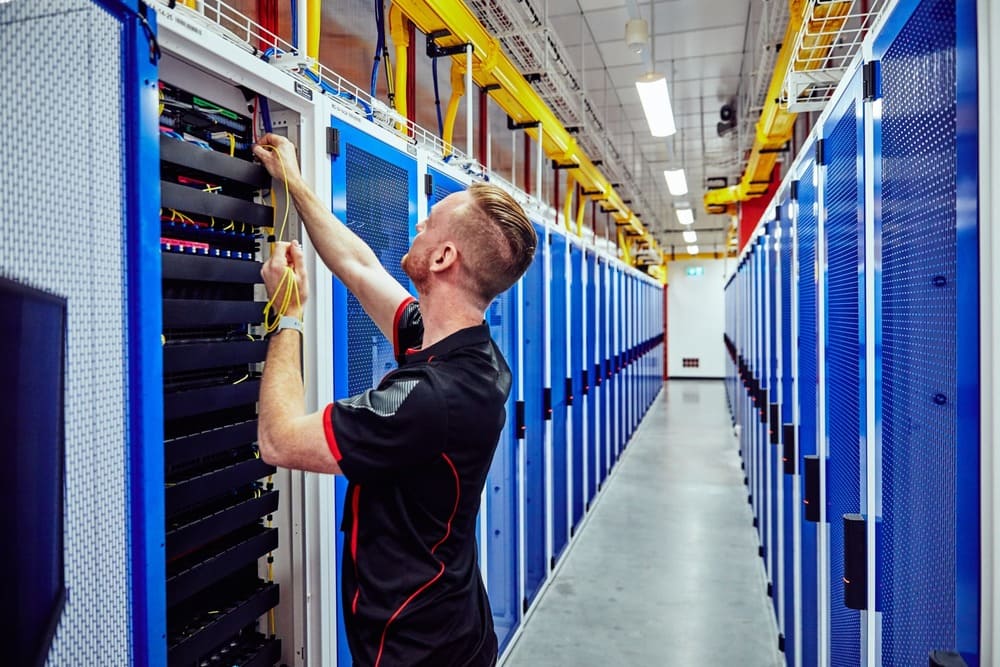 Need help? We're here for you 24/7
We thrive when it comes to helping our customers. No matter the question, the level of urgency or if you simply have an idea that you want help bringing to life, our specialist team of customer success managers, technicians, engineers and customer care specialists provide a comprehensive level of technical and logistical support, available to you 24/7/365.