Fast, secure, protected connections direct to your AWS cloud services
Like to know more about AWS?
Understanding AWS Direct Connect
Fast, secure, protected connections
Significantly improve performance and consistency. Strengthen reliability and bolster the security of your connections to AWS Cloud. Scale services up to 100Gbps and leverage layer 2 encryption.
Strengthen Hybrid/Multi-Cloud infrastructures
Migrate workloads requiring higher connection speeds with lower latency. Strengthen cloud infrastructure whilst managing sensitive data in NEXTDC data centres.
Lower your Opex and drive better business outcomes
Minimise inter-capital overheads and backhaul costs. Deliver stronger business outcomes with high performance, reliable infrastructure that enables enhanced performance and stability.
Benefits of a Direct Connection to AWS
Customers accessing AWS Direct Connect from NEXTDC are delivered the assurance of completely resilient and secured cloud infrastructures.
Our customers are empowered to accelerate the momentum of data traction and access business applications across multiple locations, leveraging high performance services, security and scale.
AWS Direct Connect provides a high speed, highly secure alternative to connecting to AWS cloud services than can be achieved via the Internet. AWS Direct Connect assists organisations to run mission critical workloads in AWS cloud, helps them to increase bandwidth throughput, reduce network costs, and significantly improve the customer connectivity experience by providing flexibility and choice in optimising connectivity to their AWS cloud services.
For customers in need of maximum performance and throughput, NEXTDC uniquely offer dedicated AWS Direct Connect 100 Gbps capacity. For customers seeking greater security, NEXTDC are the only data centre provider in Australia to offer MACSec services in both 10Gbps and 100Gpbs, a layer 2 encryption feature often requested by organisations looking to increase the security of their connections.
As the home of Cloud computing in Australia, NEXTDC are the only data centre provider with AWS Direct Connect capability to every Australian AWS onramp.
NEXTDC provides highly secure native access direct to AWS from S2 Sydney, M1 Melbourne, C1 Canberra and P1 Perth.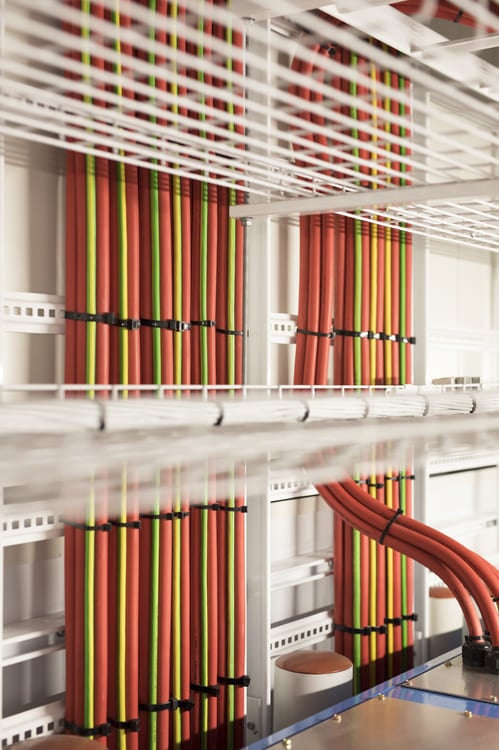 AWS Direct Connect Locations at NEXTDC
NEXTDC are one of just a few AWS Direct Connect High Capacity Service Delivery Partners globally.
For customers that want to ensure optimal performance of their AWS cloud services have the option to select from connectivity speeds of up to 10Gbps, available nationwide. Customers have the choice to select a single 10Gbps connection or we can support multiple 10Gbps connections linked together for even higher bandwidth requirements.
Seamless Connection Process
Customers have the choice of accessing AWS Direct Connect via a Cross Connect if you are colocated in NEXTDC S2, M1, C1 and P1. Alternatively, customers have the ability to connect dynamically via the AXON interconnection platform from any of our data centre locations Australia-wide.
Want to know more?
Learn more about the value AXON and AWS Direct Connect deliver when it comes to optimising your Hybrid/Multi-Cloud .
For customers looking to optimise the reliability of your Direct Connect services via AXON, read AWS' recommendations for optimal network resiliency.
Contact the NEXTDC team and we will help get you connected to your AWS cloud services.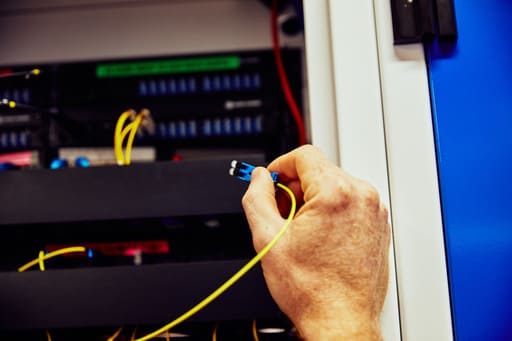 Ensuring Network Resiliency with AWS
Benefits of AWS Direct Connect via AXON:
Select your closest AWS Direct Connect POP to minimise inter-capital overheads
Greater performance, reliability and security of your AWS applications and workloads compared to the internet
Deploy a hybrid cloud architecture where applications and workloads can be moved between private, public and on-premise platforms as needed
Partition your AXON port into multiple virtual instances to maintain network separation between your different AWS services
Connect only when you need to and scale your bandwidth to reduce overhead costs.
Why Choose NEXTDC for AWS Direct Connect?
Customers accessing AWS Direct Connect from NEXTDC are delivered the assurance of completely resilient and secured cloud infrastructures.