By David Dzienciol - Chief Customer Officer
The 2010s was an important decade that represents a poignant time in recent history. We experienced extraordinary change, tech-celeration took hold and we witnessed an accelerated level of economic growth led by technological innovation.
As we enter a new decade, today's trade war isn't about tariffs; it's about the race for technological superiority with data being one of the biggest differentiators. Every organisation on the planet now places a priority around understanding, analysing and using data effectively. More importantly, businesses are now also prioritising protecting data as a valuable business resource.
Fuelled by consumer expectations for on-demand and instant connectivity, both personally and professionally, the past decade saw the cloud evolve from an emerging technology, to a known business imperative. So, as we move into a new decade, what's next?
The 2020s will see the 2010's and raise the stakes significantly. The coming decade could even see us referring to the internet in plural with the introduction of a Chinese internet protocol versus a U.S. protocol.
The last decade saw cloud evolve into an integral component to how we live and work. In the next decade we'll witness new kinds of hybrid and multi-cloud strategies, with customers already starting to shift from a single to multi-provider approach to meet different needs and capabilities. The way we transform business will also continue to change and evolve, moving from fragmented digital transformation strategies to broader, end-to-end business transformation approaches, led by CEOs and dedicated business transformation specialists.
According to a recent IBM Marketing Cloud study, only 10 per cent of the data available today was created prior to 2016. In the new decade, this staggering growth correlates with our increasing utilisation and dependence on not just one cloud, but multiple clouds across a myriad of IoT devices. This is a trend that was observed toward the close of the 2019, with two thirds of respondents to a recent TechRepublic survey saying their companies already use or plan to soon implement a diverse range of cloud services from multiple cloud providers.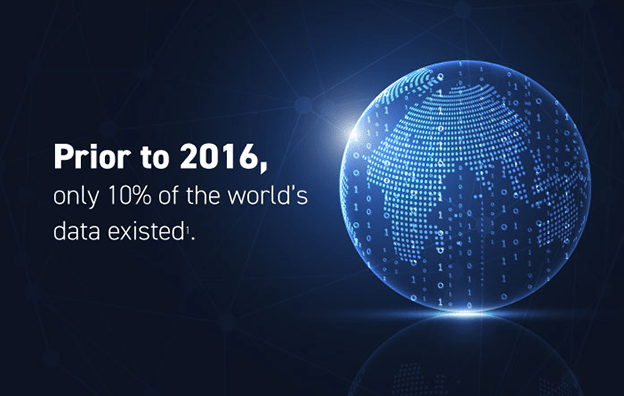 A recent Gartner survey also revealed more than a third of organisations see cloud investment as a top three investing priority. Further, 30 per cent of technology providers' new software investments has shifted from cloud-first to cloud only. Australia is a mature market in terms of cloud adoption, and these changes mark the dawn of another pivotal and exciting decade.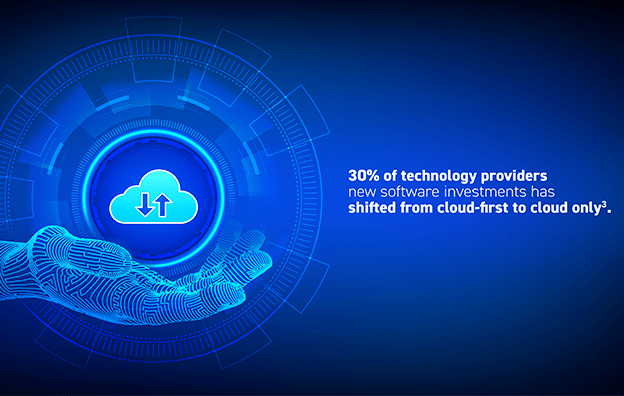 Another prominent trend is the emergence of integrated end-to-end business transformation. A recent McKinsey Study reported only 16 per cent of respondents claim their organisations' digital transformations have successfully improved performance and equipped them to handle long-term change. With such a low success rate in mind, how can a business craft a unified, end-to-end strategy that's more effective?
Shifting away from disparate business unit specific transformation strategies towards an overarching, holistic business strategy means closer alignment to key objectives and better support and transition methods for staff, leading to more effective business results.
Further to this, these new strategies are increasingly being led by CEOs rather than CIOs, elevating them above technology transformation to drive change organisation-wide and redesign the customer approach. Some businesses, including ANZ and mining giant BHP, are going as far as creating new titles including Chief Transformation Officer, primarily tasked with driving change and growth.
The value to be extracted from these all-inclusive business transformation strategies lies where these processes cross over. Over the last ten years we witnessed the value an organisation can drive from individual transformation projects. However, the real magic happens when business projects are connected and aligned towards achieving clearly understood business objectives and are spearheaded by CEOs or specialised Chief Transformation Officers. It is this connection that allows for closer business objective alignment that enables them to accelerate and deliver successful outcomes.
We witnessed an extraordinary amount of change over the last ten years, but one thing is for sure – we've not seen anything yet! The coming decade will bring more technological change than any previous decade. As technology continues its path of rapid evolution, it will continue to facilitate new trends at an accelerated pace. We'll see these changes embraced at pace, refined and solidified as businesses and providers strive to satisfy the insatiable need for capacity, hyper-connectivity and consumable IT services delivered in high density environments.
As Australia's most cloud connected data centre solutions provider, NEXTDC is in a prime position to help our partners and customers adapt and thrive in the rapidly evolving digital landscape, enabling them to align their customised approach to cloud with consolidated, integrated transformation strategies.
Contact our team to learn more.