Written by Jeff Arndt - Chief Information Officer
Operating mission critical infrastructure in-house is a huge responsibility, on top of your day job. It's also becoming more expensive with each advance you make along your journey to digitally transform your business.
Data volumes continue to surge, and digital resilience has become an organisational imperative. As such, the performance requirements of your systems continue to evolve, they become more expensive, and the time required to manage them multiplies.
Making the right decisions about your digital infrastructure strategy is complex and they are unique to every organisation. It's very specialist knowledge that you need to tap into and your decision on who to partner with is critical to achieving the outcomes you need to stay relevant in the digital era.
When it comes to your business and the role you play for your customers, is your time best spent chasing your tail around non-core functions such as power, cooling and security? Or, are there higher value, core objectives to pursue that will fast-track you to achieving the desired outcomes?
Managing things that aren't core to your business creates a diversion from focussing on what is most important. Readying your organisation for the new economy, where organisations survive and thrive on the quality, integration and availability of their data, is where long-term sustainability and customer value will be driven from.
The future is now
According to a recent IDC FutureScape report, 65% of global GDP will be digitalised by 2022. Based on lessons learned during the COVID-19 pandemic, IDC also predicts that 80% of enterprises will put a mechanism in place to shift to cloud-centric infrastructure and applications by the end of 2021.
It's been largely proven that there's no need to take on the added capital and human resource overheads needed to build and maintain contemporary business processes and infrastructure platforms. Competitive challenges, unplanned disruption and other risks to business continuity are rapidly evolving. Ensuring your business is embedded within a digital ecosystem where specialist technical support, and your core cloud and IT services reside form the missing link into the successful maturation of your digital journey.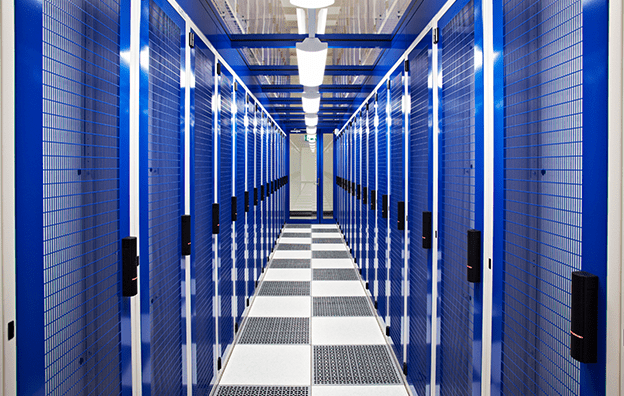 The on-premise costs mount up
Relocating your IT infrastructure is not a decision to be taken lightly. There is significant effort, time and cost involved, so it is essential to weigh up the true costs of keeping your data centre in-house so you can make an informed choice about whether it is worth making the move to colocation.
There are many variables that need to be considered when calculating the total cost of keeping your critical IT infrastructure on-premise, under the management of your internal IT function. It extends far beyond just procuring space, racks, cables, switches, and other kit. There is a myriad of other hidden costs involved which can be either eliminated or drastically reduced through colocation.
Some of these hidden costs include:
1. Connectivity– The workplace has changed, and being interconnected to your people, customers, locations, data and workloads can be a complex undertaking. Rationalising the number of services under management, optimising connectivity performance through proximity and creating flexible, agile capabilities that enable you to pivot where needed are the keys to digital transformation success. These objectives are better actioned, easier managed and less expensive to provision from within a colocated ecosystem
2. Security – Cyber criminals are more active than ever. andSecurity is a persistent and growing focus for IT teams because it represents a high priority risk management issue at the Board governance level. Vigilance in this discipline continues to be an accelerating cost centre and it all starts with the security of your physical environment. From there it extends to consistent education across the business (a non-functional burden), adoption and curation of technical controls, making educated assessments about potential defensive gaps and exposures as well as ensuring you have appropriate insurance. No organisation can afford to drop their guard here because the potential for reputational damage, service interruption or regulatory penalties from breaches is realserious. Malicious actors are probing every vulnerability that you can and can't imagine. The cCosts and complexity complexities of building an environment that is both physically secure and forensically auditable to the highest of global standards is best addressed at scale. It is a prohibitive exercise on an individual basis for all but the largest of organisations.
3. Power and cooling– As computing power gets denser, the power demands increase, and the heat they generate multiplies. Uptime objectives revolve around power and cooling resilience. Is your on-premise data centre capable of managing the power demands and cooling requirements of today, let alone what comes next? Failure in this area is potentially dire for the bottom line and brand equity.
4. Design and engineering– How much time and money can you afford to spend on making sure your infrastructure is safe to work in, secure from physical threat, energy efficient to minimise cost and environmental impact and protected from fire, flood and tempest. Global best practice and international standards compliance doesn't come cheap.
Office space is not for hardware
Commercial office environments were built to house humans. They aren't the ideal location to service the needs of large, specialist, hot, power-hungry enterprise IT hardware. On-premise data centres evolved because the office is where people used to be, but the work from home protocol driven out of 2020 will continue in part, embedding itself firmly into new organisational practises.
Fragmented teams and IT infrastructure has become the new working normal. The use case of having all the critical systems and infrastructure your business relies on centrally located in the office, is now obsolete. Now is the right time to re-think your infrastructure platform and consider a more flexible architecture that combines the clouds, networks and IT services at the core of your transformation agenda within the one facility.
Cloud technologies and interconnected digital platforms are embedded in the present and future of how organisations operate. To ensure your business is best positioned to take advantage of the benefits they offer, the proximity of your IT systems to these interconnected platforms is paramount.
Can you afford to stay on-prem?
Taking all of this into account, can you afford to persevere with the costs and complexities of maintaining an on-premises data centre?
Downtime of any sorts is no longer an option; poor performance is unforgivable, and CapEx is finite. Collectively, all of these components cost your organisation dearly, both financially and operationally.
Reach out and speak to one of our experts to better understand all of the hidden costs associated with continuing to host your on-premise data centre.