We announced this morning (11 March 2015) that our proprietary data centre management portal, ONEDC, is being re-launched as a cloud-based data centre infrastructure management (DCIM) platform that can be adapted to connect any device in any data centre facility, anywhere in the world.
These new features will soon enable ONEDC subscribers to combine their colocation facilities with their in-house infrastructure and manage them all centrally through the one platform.
NEXTDC's Group Executive, Technology, David Dzienciol, comments, "ONEDC goes beyond the current definition of DCIM products, which are historically hardware and vendor-focussed, to fulfil an immediate need that works with existing systems that enables organisations to leverage current data and maximise past investments, while accelerating time-to-value."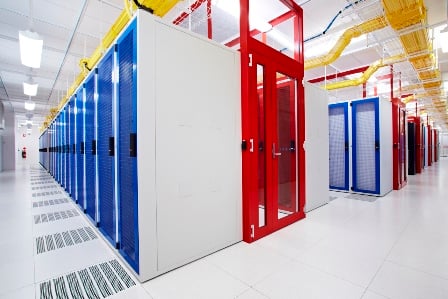 Image above: The new ONEDC cloud platform allows users to manage all their data centre assets centrally

ONEDC will be generally available in Q3 2015 as a monthly subscription service. Advanced modules, with powerful DCIM capabilities will be available, including Infrastructure Visualisation and Management, Connectivity Tracking, Predictable Planning, and Alerts and Notifications. Before the general release, NEXTDC is running an invite-only 90-day Beta trial of the Infrastructure Visualisation and Management and Connectivity Tracking modules. Visit ARN to see a first-look slideshow of the ONEDC Beta version. ONEDC was first released in July 2012 as a web-based portal for NEXTDC customers to manage their colocation service in our facilities. While the new SaaS platform will be available for third-party facilities, NEXTDC customers will receive the base subscription as part of their NEXTDC colocation service, providing them with the same ONEDC service they use today. Find out more about the future release of the new ONEDC modules.