Our M2 Melbourne data centre has now welcomed more than 40 organisations since opening its doors in November 2017. M2 is one of a new breed of highly resilient, modular facilities designed and built in Australia on a massive scale suitable for the demands of cloud computing.
Structure Research (September 2017) projected the ANZ colocation market would nearly double by 2020, supporting a shift toward outsourced data centre services and public cloud. M2 when it is fully built out will have a 40MW capacity and 15,000m2 of data halls, considerably more than its M1 facility in Port Melbourne, which hosts Victoria's largest concentration of interconnections and cloud on-ramps.
Enterprises and local government departments are using M2 to provide essential services in finance, critical infrastructure and managed IT, but also for service continuity and general hosting as M1 nears capacity.
Expanding from M1 to M2 was an obvious move for one of M2's first customers, blueAPACHE, a leading Australian IT provider. "NEXTDC has always been an integral partner for us. We look at M2 as an extension of our existing services, from the seamless connectivity with our existing Melbourne footprint, right the way through to the new services that M2 can provide, which is not just providing business continuity, not just at a technology level, but also at a people level," says blueAPACHE General Manager of Operations, James Hendry.
Watch our interview with James Hendry below: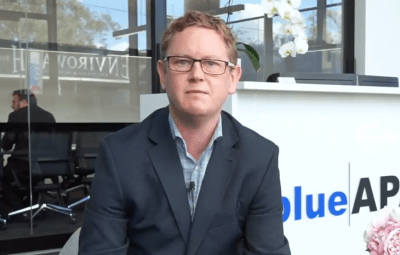 Another customer agrees that this new ecosystem makes life easier. "For us it's important to have two data centres that are within the right distance from each other," says Gnanashanker S, Vice-President and Head of Infrastructure at Tech Mahindra, a multinational technology solutions and services provider.
"It means less planning for us, in terms of what size rack and what type of cable and fibres we need in one data centre versus the other. We want fewer operational issues and less planning when we start a new build and at NEXTDC, M1 and M2 just offer that ease and flexibility."
Watch Gnanashanker S tell us in his words why Tech Mahindra chose M2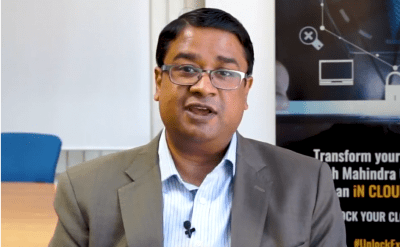 Managing mass migration
Data centre moves or expansions are always tricky, but we have made the experience as painless as possible. NEXTDC offers seamless cross-connections between M1 and M2 through our Data Centre Interconnect service, and the AXON Ethernet connectivity platform for access to cloud on-ramps including Amazon Web Services, Microsoft ExpressRoute, Google Cloud Platform, IBM Cloud, Oracle Fast Connect.
"It's the ecosystem that really brings value to a data centre and our new data centres are linked into our national network from day one, so with our partners and customers we can essentially transplant the existing ecosystem into our new facilities," says Adam Scully, NEXTDC's Group Executive – Sales & Marketing.
As well as an integrated ecosystem, M2 is one of Australia's first data centres to achieve a Tier IV Certification of Constructed Facility (TCCF) from the Uptime Institute for its exceptional fault tolerance. Previously considered an uneconomic offering for colocation providers, the Tier IV-certified M2 was delivered for roughly the same cost as one of our Tier III data centres.
"M2's Tier IV certification is a strong incentive for our customers, which need this level of assurance that their data centre service is as resilient as possible. Not everyone needs their uptime guaranteed in this way, however for major enterprises and cloud providers, it is essential to their operations and reputation," says Scully.
Massive support for IT infrastructure
The demand for scalable, cloud-ready data centres like M2 is only set to continue. Australia isolation impacts on latency and performance, plus an increasingly strict data sovereignty regime makes in-country infrastructure a must-have.
As announced in December 2017, NEXTDC's S2 Sydney data centre in Macquarie Park has already received orders for more than 5MW of capacity ahead of its expected opening in the second half of this year.
More information on Uptime Institute Tier IV and NEXTDC's second-generation data centre design can be found in the media release NEXTDC launches Australia's first Uptime Institute Tier IV-Certified Constructed Facility.