In our everyday lives 4 seconds flies by in the time we take to inhale and exhale. When it comes to our digital lives and consumers waiting for your products to bring their device screen to life, 4 seconds is painstakingly long.
We're living in an exciting time, where the advancement of technology creates extraordinary opportunities for businesses. But the ease of doing business through technology drives ever-growing consumer expectations, unprecedented competition and increasing demand on businesses to deliver customers what they want, when they ask for it. Failure to deliver before that digital stop watch times out will likely mean your prospects will find someone who can, your competitor.
Your website may be filled with lively colours, engaging content and your proudest products, but if your website is taking more than 4 seconds to load, you could be losing nearly half of your hard-earned visitors (which you've likely invested some serious digital dollars into), who just bounce right off with frustration without ever laying eyes on what you have to offer.
A delay of 4 seconds doesn't seem like much to you and me in everyday life, but when it gets in the path of a highly motivated consumer, it can wreak massive financial havoc on businesses. When you're in the business of selling products or engaging with your customers online, a 4 second delay could seriously impact your bottom line and your brand.
Take Amazon for example, the known and loved retail giant who processes around $67 million in online sales every day, but even just a one second delay in page load time puts the company in a vulnerable position to lose $1.6 billion in sales in a year. That's a lot of lost and dissatisfied customers.
With the growing expectations and increasing demands of customers on networks from more traffic and more devices, a 4 second delay is an eternity. 4 seconds would likely cause prospects to abandon their search and bounce onto the next option. It's a fact of life in this digitally revolutionised 21st century. If your page hasn't loaded in less than 1.5 seconds, it's likely you will wave your prospect goodbye, because you've just missed your critical window of opportunity.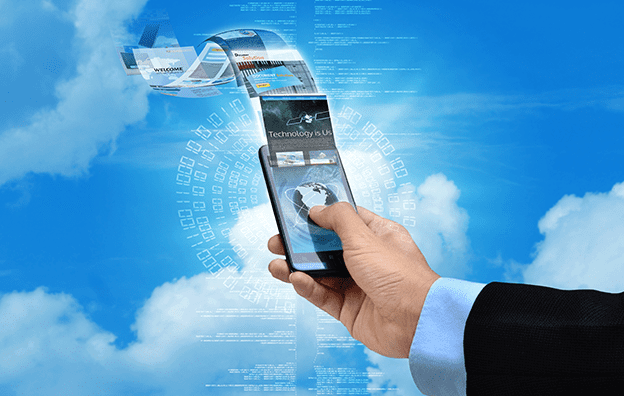 It seems impossible that such a short amount of time could result in such a significant loss, but experts believe Australian businesses are the ones who are most at risk. Why? Because Australia's internet speed already ranks behind 50 other nations, and with such fierce global competition online, every second counts. But there's more than just load times to consider here. What happens if a core element of your digital platform that powers your critical infrastructure went down for an hour? Or worse, days? What would the financial ramifications look like? And worse still, what sort of impression or level of trust would this instil in your prospect's minds about your brand?
In a digitalised world where devices and data drive business, trust is everything. If your prospects aren't feeling like they can trust your brand, or if they're questioning your ability to service them efficiently with something as simple as a product on a website, then the chances of them returning are very slim. It wasn't all that long ago when IT was simply a support function for business, but fast forward only a decade and we're now at a place where IT is the business.
The good news? You can bypass the slow coaches.
The digital platform has become the innovation engine for every organisation, and rigid, outdated, inflexible and unreliable infrastructure are what nightmares are made of in today's digitalised world. Investing in a highly reliable, scalable and resilient platform is what is enabling businesses to reap the rewards, and your business could certainly be one of them.
By relocating your IT's core function to a hyperscale data centre delivers a level of resilience, diversity and scalability organisations simply cannot replicate on their own at a fraction of the cost. Competition is at an all-time high and never has it been more important to get it right first time when it comes to your critical infrastructure. It's time to take back your customers, their trust, and their sales.
NEXTDC are proudly leading the way in data centre innovation. We have built a national network of world class, highly energy efficient data centres that are designed to outlast and outperform. And with our 100% uptime no-break guarantee, you won't need to lose sleep, or worse lose any more customers.
Are you looking for a reliable and flexible digital platform to power your critical infrastructure and drive those sales home? Talk to one of our experts.