Building the platform for the digital economy
It's only just beginning. Over the next few years we will witness some of the most significant technology advancements in our history. From Blockchain to Artificial Intelligence, individuals, businesses and Governments will adopt technology built on technology in an exponential rate of change, paving a dynamically advanced future.
NEXTDC will play a critical role as the platform for the digital economy - powering, securing and connecting the world's most valuable resource – data.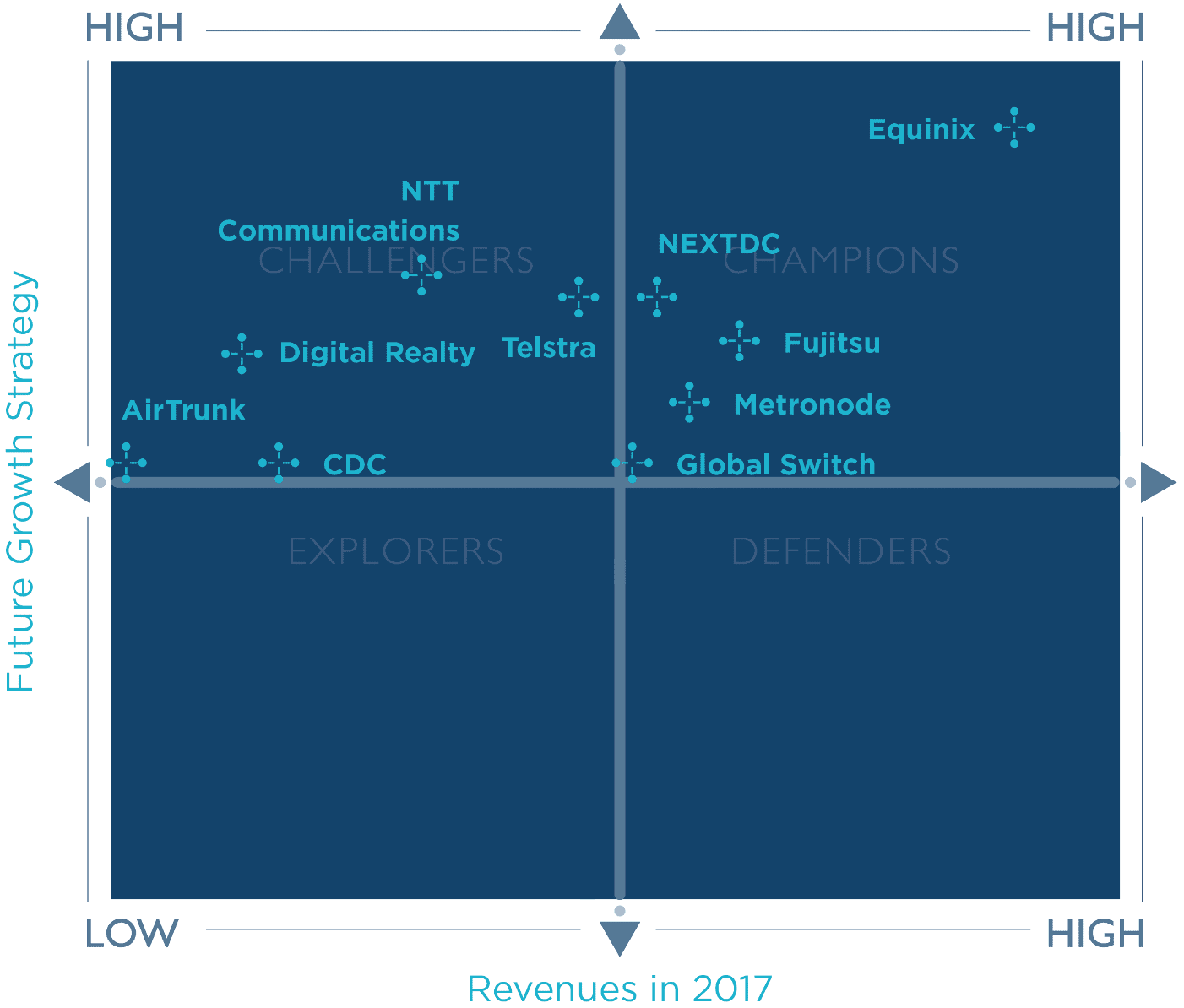 Frost & Sullivan benchmarking excellence
NEXTDC's continued fast-paced revenue growth and the strength of its business strategy has propelled it to the 'champions' quadrant of Frost & Sullivan's IQ Matrix, confirming NEXTDC's prominent position among Australia's top data centre providers.
The 2018 benchmark demonstrates that NEXTDC is quickly rising up the ranks as a mature contender for overall leadership in the Australian data centre market, even against much larger global rivals. With a nationwide network of Tier III and Tier IV facilities, we provide enterprise-class colocation services to local and international organisations and dedicated access to many of the world's largest cloud computing platforms such as Microsoft Azure, AWS, Oracle Cloud, IBM Cloud and Google Cloud.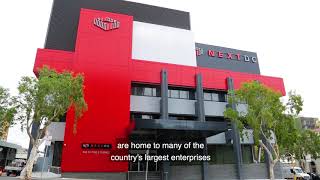 Explore Australia's first Tier IV data centre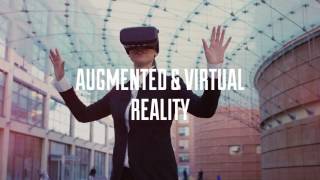 The fourth industrial revolution