David Dzienciol, Chief Customer Officer and SVP of Technology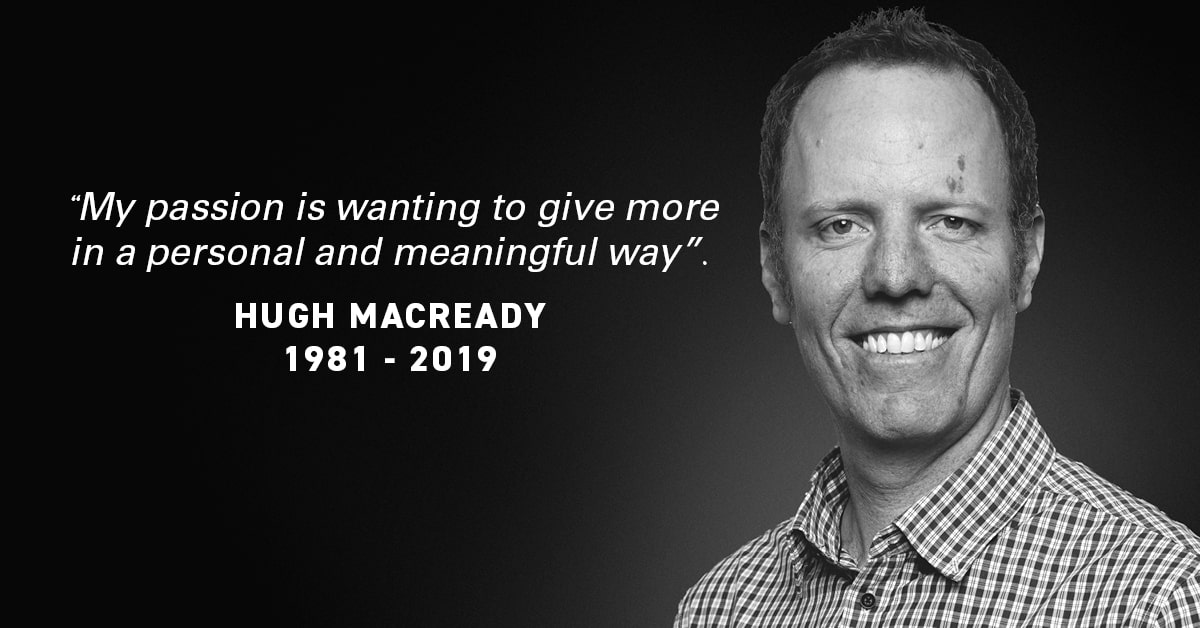 The NEXTDC family recently suffered a devastating loss, when our Head of Networks, our friend and colleague Hugh Macready tragically lost his life in a boating accident.
Hearing the news, I started to reach out to Hugh's broader corporate network who he had close ties with. As the community processed their grief, his friends and peers shared with me some personal stories, which blew my mind. But incredibly, there was one constant theme - one word that kept coming up repeatedly. That word was 'integrity' and that was how Hugh lived his life, with integrity.
There is no doubt the stories we have heard and will continue to hear, reinforce that our loss is profound. Hugh was many things, to many people all over the world. He was a colleague, a friend and a mentor to many. Most importantly, Hugh was a father, a husband, a son and a brother.
To us, Hugh was not just a colleague - he was a peer, a leader, a visionary, a boss, a manager, a coach, a mentor and an all-around team player. He played an integral role in the NEXTDC family, where he truly is loved and respected.
As many would know, Hugh loved and was frankly obsessed by Telecommunications and the Networks that connect us all. From a young age Hugh knew that he wanted to build things, and build things he did – he built big, complex networks!
It's important to recognise the enormity and complexity of the networks that Hugh designed, engineered and ultimately implemented. Hugh had a brilliant mind, his talent seemed to come naturally - he had the most extraordinary ability to think beyond the boundaries and execute almost effortlessly.
Hugh came to the NEXTDC family in April 2015. He was hired by our Chief Operating Officer Simon Cooper, specifically into a role which initially was a one-man band. He was given a mission to build something extraordinary, something unique – and that he did.
From the moment Hugh arrived he made an immediate impact. I remember when he started, he spoke of the incredible opportunity NEXTDC had, reflecting on what coming to NEXTDC meant to him personally. I can also clearly recall how his first interactions with Craig, our CEO involved more of Hugh interviewing NEXTDC rather than us interviewing him. That was Hugh's way of ensuring we were serious about building something extraordinary.
Hugh had a vision and a plan for NEXTDC, and he built our Network Operations team who would go on to deliver on that vision. He had a passion for thinking big and he encouraged his team mates to follow his dream.
At NEXTDC we talk about our core values, and we do our best to live by them every day. Having heard more about Hugh's life, his accomplishments and the relationships he built far and wide, I continue to hear how he was a man of many values. Hugh was a person who took our company values seriously and he worked hard to ensure he led by example in living them each day.
He led a team of his own, but importantly he conducted himself as a team player – boundaries and distance were irrelevant to Hugh, we were all on the same team. He collaborated with everyone equally, we shared his passion and he shared ours.
Hugh had many admirable qualities, one of them was his enormous sense of compassion and empathy. He strove for personal growth and excellence not only at work, but equally his personal life. He firmly believed we should do everything we can to preserve the health of our planet and create a lifetime of opportunity for our future generations. Getting behind our carbon neutral position, Hugh dedicated his annual volunteer days to learn more about the impact of carbon on the environment by participating in environmental outings with our partner Qantas Future Planet.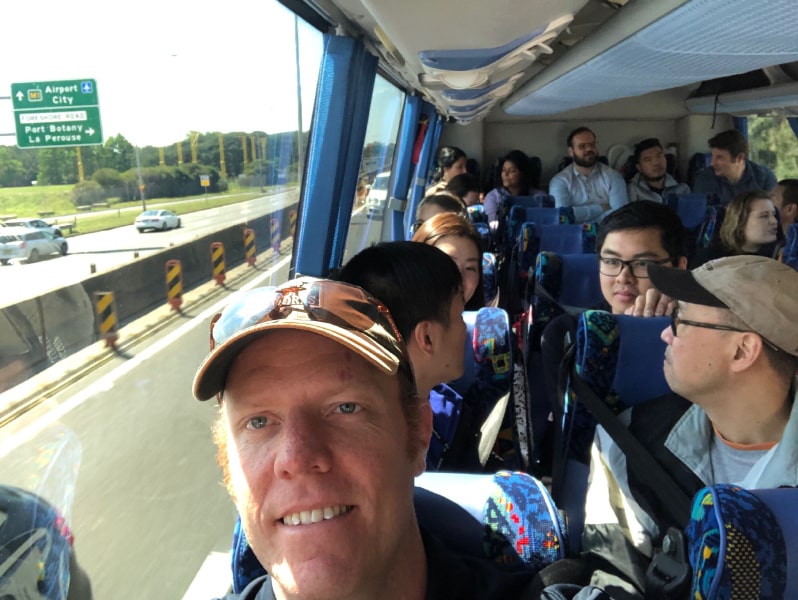 Hugh was also immensely passionate about NEXTDC's position as a socially responsible organisation – giving back to society and those who need it most in a meaningful way, was something he was personally connected to. As an active member of NEXTDC's Corporate Social Responsibility committee, Live to Give, Hugh and many of his peers spearheaded the program's success. I recall a conversation we had about his passion for the program and how strong he felt about NEXTDC's position as being a corporate socially responsible organisation. His response was powerful, and looking back, truly sums up the man he was.
He said 'My passion for wanting to give more in a personal and meaningful way stems from having a family of my own. Having two young children and watching them grow has made me stop and really think about how we interact on a daily basis. It's an opportunity for me to give back and help shape the way NEXTDC approaches Corporate Responsibility'.
If you asked me to describe Hugh Macready, I'd sum it up in three words – Honest, Passionate and Impactful. But importantly, he was a man of integrity. He held himself, and those around him to a high standard. He never wavered. He acted with Integrity, passion and empathy – always – he brought out the best in those lucky enough to know and work with him.
I am sure we are only scratching the surface when we think about how many people Hugh has made an impact on across the world. Hugh's accomplishments at NEXTDC in a relatively short period were nothing short of incredible. At just 38 years young, Hugh leaves behind a legacy at NEXTDC, something our team are inspired and motivated, now more than ever, to build on Hugh's legacy and build something truly incredible that our generations will benefit from for years to come.
In Hugh's honour, we are raising funds for his family to be shared between a donation to Beyond Blue - a cause Hugh felt incredibly passionately about - and a trust for his two young boys.
For those in the industry that knew Hugh and have special memories of your time together, Hugh's wife is creating a special tribute for their young boys, so they can read all about the incredible man that is their father when they grow up. For those that could not farewell Hugh at his final send off, but would like to contribute to this special momento for his family, Hugh's family are asking for some written words about how you knew Hugh and anything in particular you would like his boys to know. All contributions are welcome, we encourage you to email them through to us to pass on to his family.
We will continue to talk about Hugh, the amazing man, husband, dad, sailor, adventurer, visionary and friend that he was. He may not be with us in person every day, but his spirit lives on within all of us.
Hugh – you'll be missed by the entire NETXDC family and the broader Industry.
Your work here has inspired us to continue what you started.
Rest in peace my friend.