By Michael Johnson, Victorian State Manager
Change challenging the channel
Cloud platforms and services are creating challenges for traditional channel organisations servicing the SMB sector. Digital business services – such as Office 365, Salesforce or MYOB – are now easy enough for smaller organisations to self-commission, so where does the channel prosper?
It is the same scenario for network services. NBN, colocation, connected ecosystems, cloud computing and other digital megatrends have changed everything. Traditional managed service provision needs to facilitate much more than just point-to-point pipelines. It needs to enable better customer experience.
Integrating hybrid – the new value-add
As old ways become obsolete and customer requirements evolve, one NEXTDC partner is bucking the trend of wholesale network and hosting services.
Melbourne-based wholesale network services provider, Entrust ICT, is driven to add value and differentiate in a highly congested market. Through access to multiple carriers and NEXTDC's national and highly connected ecosystem, Entrust is renowned for its capability in building and supporting highly available voice and data networks. It is also primely positioned to support partners looking to deliver resilient business continuity solutions.
The ICT channel is an ongoing evolution in its own right, with partners reinventing themselves and their business models as organisations continue to push more workloads to the cloud. It's estimated that 83% of workloads will be in the cloud by 2020 – most of which will be operating on public cloud infrastructure such as Azure, AWS or Google etc.
Of course, there is still a small amount of infrastructure that will remain on-premises – whether it's legacy infrastructure or a system that will never move to the cloud. This requires integration into a hybrid cloud environment.
Entrust ICT has fast become a trusted partner for other channel companies to look to, helping them optimise infrastructure that enables hybrid architectures. Its model is to open the door to small to mid-size organisations to capitalise on the value that colocation delivers as they build their own hybrid environments to grow and scale their business.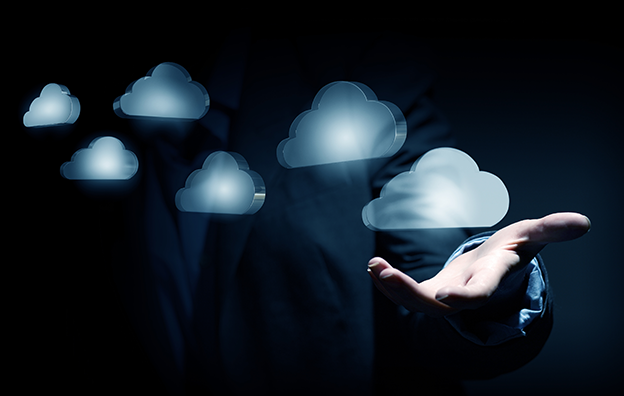 Connected ecosystems driving innovation
Entrust facilitates the building of hybrid corporate IT solutions where the entire network perimeter resides in a highly secure colocation facility. Sporting flexible and highly intelligent firewalls, hosted within its virtualised, colocated environment, Entrust understands the urgency to integrate legacy with public cloud. It leverages a range of specialist service providers within NEXTDC's connected ecosystem so that customers can remain focused on keeping the legacy lamps burning while also leveraging digital transformation to enable business strategy.
There is a growing market for this sort of service which is designed to scale fast, to deliver assurance around power, security and connectivity while being consumed as-a-service.
This emerging model represents a paradigm shift with superior experiences attached. It provides unprecedented mobility and agility to small, medium and start-up businesses who can access the infrastructure, applications and support they need, allowing them to scale as their business demands and pay as they grow.
Centralised hybrid architectures
Every organisation on the planet is thinking about their customers, and how they drive the type of memorable and personalised experience they expect. Enabling the business to grow, innovate and excel means operations need to remain agile, efficient and scalable. Only then can they continue driving value, superior user experiences and creating clear competitive differentiation.
It's for this reason that it's got to be Hybrid Cloud. Entrust's value lies in the way they collaborate and partner with their own channel community, with the aim of helping them empower their own customers to build more centralised and flexible hybrid architectures. This involves locating systems that are not suited for deployment to the cloud, right next door to the public platforms.
Colocating critical infrastructure right next to the clouds and focusing on quality connectivity to the office substantially reduces latency challenges inherent in most hybrid architectures. Throw in the sophisticated management and analytics tools they've built, and the new trail Entrust is blazing in the channel becomes clearer.
These flexible instruments allow for seamless automated workflows to be pre-established so that they continue to enable their partner community to monitor performance and help their customers in turn make strategic decisions in real time.
Adding value for solutions developers
Entrust strives daily to continue adding value in the digital supply chain. It provides other managed services providers with access to the type critical infrastructure, networks, tools and cloud services that will enable them to accelerate transformation within their customer base.
Entrust has learned from experience that partnering with best-of-breed suppliers is always the right starting point for creating value for customers. This also allows its channel partners to better manage risks of being stranded with out-of-date capital investments.
To connect with Entrust ICT and learn more about the unprecedented value they continue to deliver their customers Australia-wide, check them out in NEXTDC's Cloud Centre.