NEXTDC Limited (ASX:NXT), one of Australia's leading Data-Centre-as-a-Service providers has announced a new Microsoft ExpressRoute site at their S1 Sydney data centre, offering Sydney customers a superior experience when connecting to their Microsoft Azure services.
This is NEXTDC's third ExpressRoute location nationwide and will provide Sydney customers with direct access to Azure. NEXTDC has built one of the most cloud connected and enabled data centre footprints in the country providing customers with greater choice and support when building hybrid architectures that are built to scale.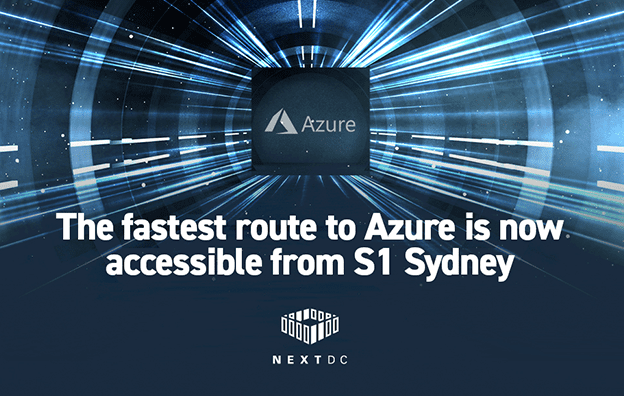 "Our vision is to empower our customers to harness the full power of the digital age and the introduction of this direct hosting location is an important investment for Microsoft Azure customers.
It emphasises our dedication to building a national network of the most cloud connected, and cloud enabled data centres that deliver superior cloud connectivity services to our partners and customers," said David Dzienciol, Chief Customer Officer and Executive Vice President of Technology at NEXTDC.
Microsoft Azure ExpressRoute is accessed via NEXTDC's connectivity platform, AXON, that offers seamless private and dedicated connectivity to Azure. The solution enables organisations to build and scale flexible hybrid environments. AXON enables high-performance virtual connections that deliver seamless access to the leading public cloud platforms, supports network and geographically redundant designs which are aligned to Microsoft best practise and offers on-demand inter-capital connectivity services.
"It is great to see NEXTDC expand Microsoft Azure ExpressRoute sites across the country. The addition of a second ExpressRoute site in Sydney will support our customers with direct and predictable access to their Azure cloud services. We look forward to NEXTDC's continued growth of Azure in Australia" said Ross Ortega, Partner PM Manager, Azure Networking at Microsoft Corp.
NEXTDC's data centres are hubs for connectivity that enable access to the globe's major cloud platforms such as Azure and are supported by a rich ecosystem of more than 550 partners. As home to Australia's major carrier networks and ICT service providers, customers are empowered to source the expertise and consume the services critical to their business all from within the data centre.
Mr Dzienciol continued, "This announcement will see NEXTDC offer an enhanced level of support for Microsoft Azure in the largest Australian market, providing customers with the most direct, high performance, low latency connections which will significantly improve the customer connectivity experience".
Learn more about direct connectivity to Azure from any of NEXTDC's locations or contact a connectivity specialist on 13NEXT.