Sydney, Australia – 04 May 2022. NEXTDC Limited (ASX: NXT), Australia's leading data centre services provider, and construction partner Multiplex have reached a major construction milestone on Stage 1 of the S3 Sydney data centre; 'topping out' the new facility in Artarmon, located on Sydney's lower North Shore. This milestone showcases NEXTDC's continued committment providing the most connected and robust Sydney data centre offering
S3 Sydney comprises more than 26,000m2 of data halls and ancillary infrastructure over eight storeys, delivering more than 20,000m2 of critical IT space.
Now standing nine levels above ground (approximately 50 metres in height) S3 caters to the growing need for data storage, cloud and interconnection capability as digital transformation accelerates across the country.
"This is an important milestone as S3 is a crucial digital infrastructure asset for NSW. We couldn't be happier with construction progress to date, despite the adverse health and weather conditions which our project team has navigated safely and effectively. As our largest facility to date, and the first of our third-generation data centres, S3 is on track to deliver critical digital capability and further strengthen cloud access in the region, on time", said Simon Cooper, NEXTDC Chief Operating Officer.
Bolstering the local Sydney market, the S3 project has employed a total of 2042 workers to date.
"We are delighted to continue our on-going collaboration with NEXTDC, reaching this fantastic milestone on Sydney's newest data centre following the successful delivery of S2 Sydney and P2 Perth," said David Ghannoum, Multiplex Regional Managing Director NSW.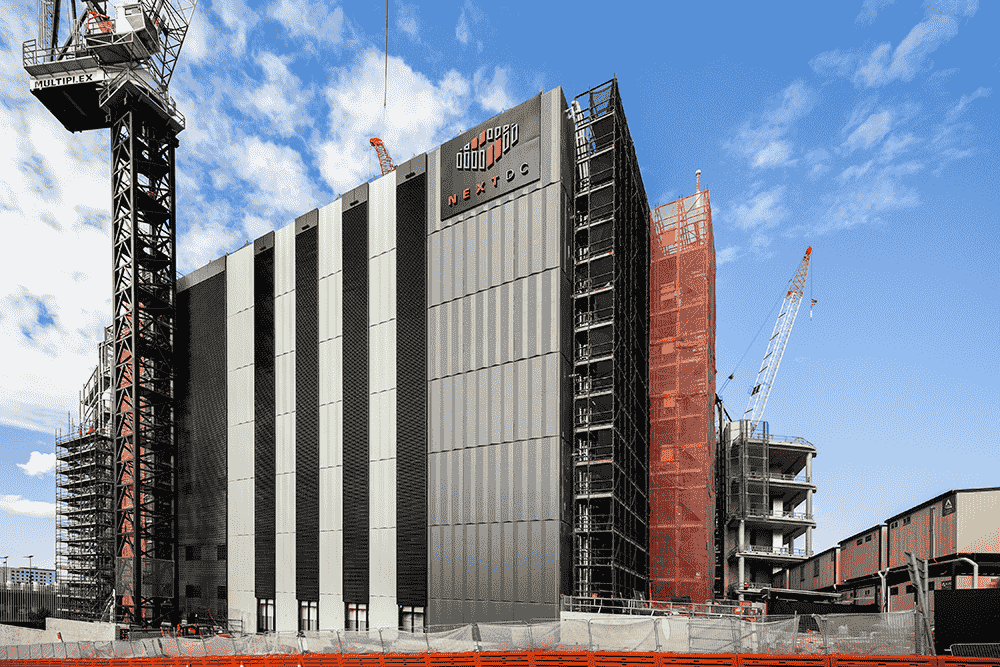 S3 Sydney is NEXTDC's third and largest data centre in Sydney and directly interconnects to the existing S1 and S2 Sydney data centres, forming an extensively interconnected digital metropolitan campus. Furthermore, S3 tightly integrates into NEXTDC's broader national digital infrastructure platform.
S3 comprises a range of amenities for customers including comfortable workspaces, collaboration zones and over 4,000 square metres of critical operational spaces that house essential teams and business operations.
With a continued focus on sustainability, NEXTDC and Multiplex are implementing environmentally sustainable design features including a reduced energy consumption cooling system, incorporating 'free cooling' to further reduce power consumption and optimise efficiency levels.
Targeting the same 5-Star rating for energy efficiency as NEXTDC's existing facilities, S3 is designed and constructed to Uptime Tier IV standards. Tier IV certification recognises the facility's complete fault tolerance and emphasises the exemplary levels of reliability and resilience, providing the maximum amount of redundancy for power and cooling.
S3 is on track for completion and will be open to customers in H2'2022
Reach out to NEXTDC to find out more.