Today marks the announcement of NEXTDC's next major development plans, with the launch of a fully underwritten $672 million institutional placement of new shares and a non-underwritten Share Purchase Plan.
This announcement supports NEXTDC's plans to accelerate the development of our first third-generation data centre in Sydney (S3), as well as the expansion of a range of important growth initiatives that align with recent and expected customer contractual commitments.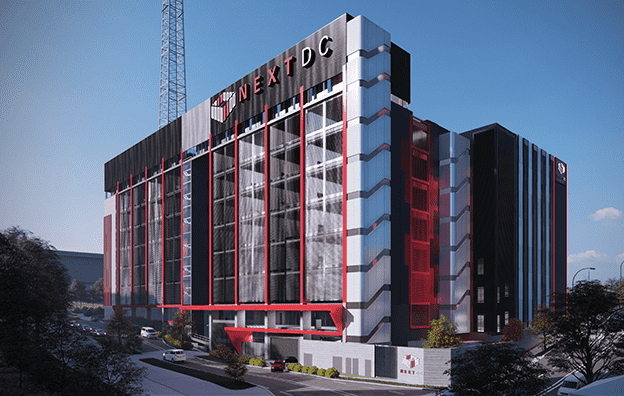 The surge of infrastructure growth in NSW has seen the Company reach contracted utilisation of around 70%, with additional customer demand forecast in the near term. Given the strong demand we are experiencing, development of the first tower of S3, our third data centre in Sydney will proceed as we continue to support the growth and digitalised infrastructure requirements of organisations locally, and globally.
S3 Sydney is located in Gore Hill which is 10km from the Sydney CBD, 7km and 8km from S1 and S2 respectively. Forming its own interconnected, network-rich ecosystem, S3 will be seamlessly integrated and directly connected to NEXTDC's national footprint of premium colocation facilities.
S3 will be NEXTDC's biggest development to date, targeting a total capacity of 80MW. Phase 1 of the new development is underway, which will represent an initial IT load of 12MW. Practical completion for S3 Phase 1 is expected in 1H FY22.
NEXTDC CEO, Craig Scroggie commented "Based on the strong customer demand and commitment we have received for S2 and our growing confidence in the forward looking pipeline, we are confident that the projected demand in Sydney, together with our return expectations, warrants the next phase of investment in Sydney's third generation of data centres."
Digitalisation driving new growth initiatives
With a step-up in demand for premium data centre services, particularly from hyperscale cloud computing customers, NEXTDC continues to evaluate a range of growth initiatives, which are at an advanced stage, including additional data hall capacity at our existing data centres and new data centre site acquisitions and development.
"We continue to see significant demand for our data centre services during a turbulent market environment due to COVID-19. We have therefore made the decision to prudently equity fund near-term growth opportunities in this period of market volatility so we can continue to support customer demand and ensure there is no loss in the momentum of the Company's development" said Craig.
We continue our pursuit of building Australia's most resilient, sustainable and operationally superior data centres, in order to support the growth of an increasingly digitalised economy. We understand the critical role we play in helping our customers power their business and drive it forward.
Craig adds "We are more committed than ever to provide our customers the best product in the market that delivers their business 100% uptime, and we stand by our promise to deliver these solutions in the most operationally sustainable way, at the most effective price".
Reach out to the NEXTDC team directly if we can help you with your infrastructure requirements.