By Adam Scully, Chief Sales Officer, NEXTDC
In part 1 of this blog post last week, we looked at how the mystery around how the scale and capability of cloud solutions actually delivers business value has largely been replaced by evidence that it does. Time now to look at how and where to execute cloud strategy.
But "what does it actually mean?", I hear you ask when we say NEXTDC is "Where the cloud lives". It means that major public cloud platforms such as AWS, Microsoft, Google, IBM etc. have chosen to invest in our premium facilities to host their critical cloud aggregation points. It's here that they too take advantage of the highest levels of security, power and connectivity we offer, all of which underpin their cloud strategies for delivering products and services.
It also means that we have invested in all the research, design, engineering, construction and operational excellence required to create an environment where multi-cloud providers and users can comfortably co-exist, engage and collaborate under the one roof. As cloud-first strategies become the norm in enterprise IT environments, network and application performance become critical to achieving the full desired results that come from multi-cloud deployments.
It is a digital safe haven where everything that you need to exist efficiently and to the best of your ability in the digital economy is within easy access and where you have multiple sources of support and nourishment just as you would in a loving home.
Our partnership with the public cloud providers is just one component of the larger commitment NEXTDC makes to provide the ultimate data centre connectivity experience. We live in a world where hybrid public and private cloud architectures are the norm for organisations of all shapes and sizes, Government Departments and Agencies included.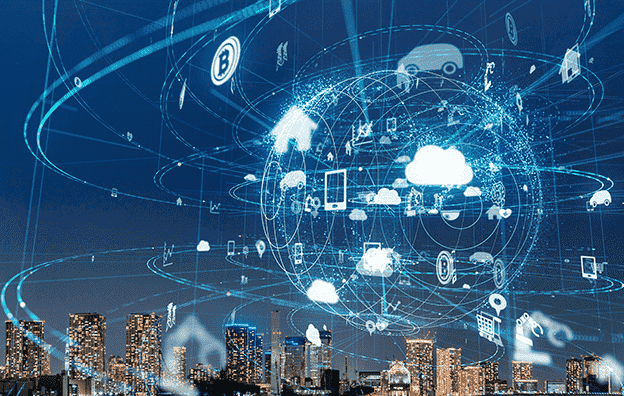 The cloud advantage
There are multiple benefits that manifest for public service organisations once they make the transition from on-premise to cloud computing. These benefits multiply when also switching from self-managed data centres accessing cloud platforms to colocation facilities with cost reduction potential being one of the most compelling. If residing within a colocation environment that includes a vibrant ecosystem of carriers, platforms and value-adding service providers, network performance is improved dramatically, and WAN costs are significantly reduced because most of the required connectivity is only one cross-connect away.
For many organisations, that massive impact on user performance and/or customer experience alone is a benefit that justifies moving into a facility custom built for cloud engagement.
There are also TCO savings from more efficient power and security management and with never having to face the challenges of right-sizing your data centre. World-class data centres such as our Tier IV certified facilities incorporate energy efficiency and access authentication innovation at every turn, both critical factors in managing rapidly expanding computer workloads.
As far as right-sizing is concerned, it is often very difficult to determine how much data centre space is required for the present and the future. This means that relying on your own infrastructure is wrought with the risk of underestimating or overestimating capacity needs and missing the correct target either way creates significant cost burdens. Accessing your intimately connected multi-clouds through a colocation data centre gives far more freedom to quickly scale as required and to be only ever paying for what you need in the present.
Partnering for success
Our partner ecosystem represents a huge opportunity for Enterprise and Government customers to tap in to. It is a hot bed of IT innovation and digital transformation expertise, ready to help guide customers towards optimising the performance and outcomes from the cloud and infrastructure investments their business relies on.
We enable direct, high-performance and secure connections for every Australian organisation to the critical cloud and ICT services that business relies on. We provide our customers with dedicated high-speed connections from your network to your cloud services using our hosted onramps to your public cloud services.
Protected connections and interactions
Another consideration that is becoming increasingly more important for organisations is the privacy and protection of their network interactions. With security factoring high on everyone's priority list due to cybercrime and malicious attacks continuing to propagate, ensuring the interactions and the data being carried is protected is paramount. Given the growing levels of sensitivity and importance of data, particularly in Government and publicly listed companies, which can include potential implications to privacy and even national security – protected connections and interactions are fast becoming the new norm.
Whilst this may sound like yet another complicated thing to undertake, it's very quickly and easily achieved simply by turning on in-built encryption capability within the standard AXON service. Once enabled, direct connections to Microsoft and AWS are cleared to carry information that is rated up to and including "Protected" status under internationally defined security clearance guidelines.
Information that is classified as "Protected" would be expected to have a high business impact if compromised with resultant damage to the national interest, organisations or individuals. Having this status granted to Microsoft and AWS connections and services means that the services provided inherently have an extremely high degree of security, redundancy and reliability.
Ultimately what this boils down to is Government agencies and private enterprise regaining complete confidence that their data is protected regardless of the range of threats circulating at any given time including external intrusion, internal malicious acting and infrastructure failure when they use the AWS and Microsoft services.
Hybrid cloud strategies with AXON
Meanwhile, greater efficiencies of scale, cost and security are achieved when accessing the hosted public cloud onramps at NEXTDC. This includes minimising inter-capital overheads as well as delivering greater performance and network reliability from cloud applications and workloads.
On-demand connectivity at NEXTDC allows you to optimise your hybrid cloud architecture where applications and workloads can be seamlessly moved and seamlessly managed between private, public and on-premise platforms as needed. Perhaps the greatest benefit of all though is increased flexibility of on-demand connections as they can be scaled at pace to help deliver a far greater user experience under peak load conditions, a capability that further helps to reduce overhead costs.
From a NEXTDC point-of-view, these new and extended arrangements between two of the world's largest cloud services platforms and Government, gives us unprecedented opportunity to demonstrate the unique value of our data centre services. As the only colocation services company in Canberra with an AWS Direct Connect on-ramp, we enable Federal Government and other associated organisations to take full advantage of AWS cloud services. Solutions that act as a mechanism to deliver cutting edge applications and digital services to Australians – at scale in a highly secure environment.
Our national footprint of data centres and directly hosted onramps to the largest public cloud providers means we play a significant role in the growth of cloud nation-wide. Most importantly, we are helping to enable diverse business models and unlock further innovation in the delivery of digital government services everywhere.
NEXTDC's team of sales and business development managers are Australia's most experienced and knowledgeable cloud solutions sales engineers. They live and breathe cloud computing every day and are ready, willing and able to guide you through the maze of partners, platforms and solutions you need to fully leverage this technology megatrend in pursuit of your digital transformation objectives.
Contact NEXTDC and talk to us today about your organisation's hybrid cloud future.