NEXTDC Limited (ASX: NXT) Australia's leading data centre provider of premium colocation solutions, has been recognised at the APAC Business Awards as Australia's most reliable data centre provider.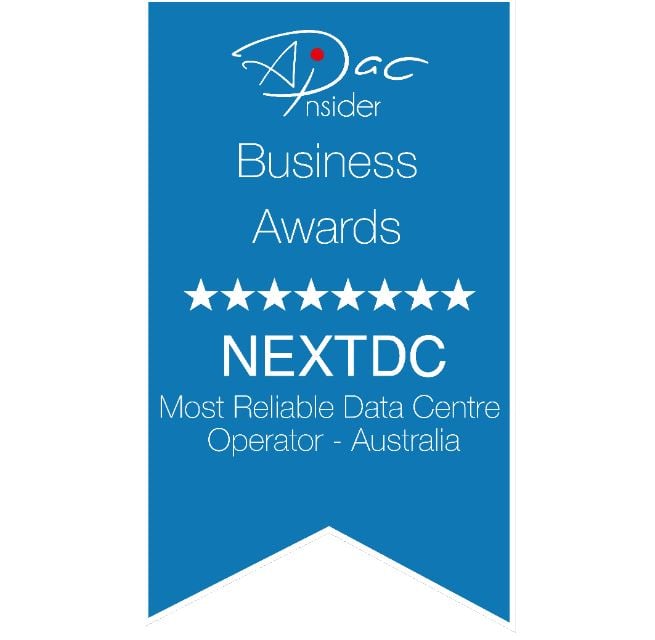 Now in its fifth year, the APAC Business Awards celebrate the success of companies of all sizes across the APAC region. This last year, more than any other, success has been far from guaranteed. Industries and organisations large and small continue to face immense uncertainty and challenges, unlike anything most have experienced in our lifetime.
The APAC awards recognises NEXTDC for demonstrated expertise within the data centre industry, dedication to customer service and a commitment to promoting excellence. The awards process entails extensive research, and the rigorous judging process is driven by merit. Victors are not determined by popularity of votes, but by their demonstrated contribution to their industry.
In the current COVID-19 climate and beyond, NEXTDC plays a critical role in supporting customers, industries, and the economy by enabling organisations to accelerate and drive successful business outcomes for their digital-first strategies. In an increasingly competitive landscape, this award reaffirms NEXTDC's market leading capability to support organisations through their transformation journey and beyond.
"It's a great honour to be recognised by the APAC Business Awards as Australia's most reliable data centre," said David Dzienciol, Chief Customer and Commercial Officer at NEXTDC. "In these increasingly uncertain times, organisations are leaning on their IT infrastructure more than ever, therefore ensuring they maintain the highest levels of reliability is imperative.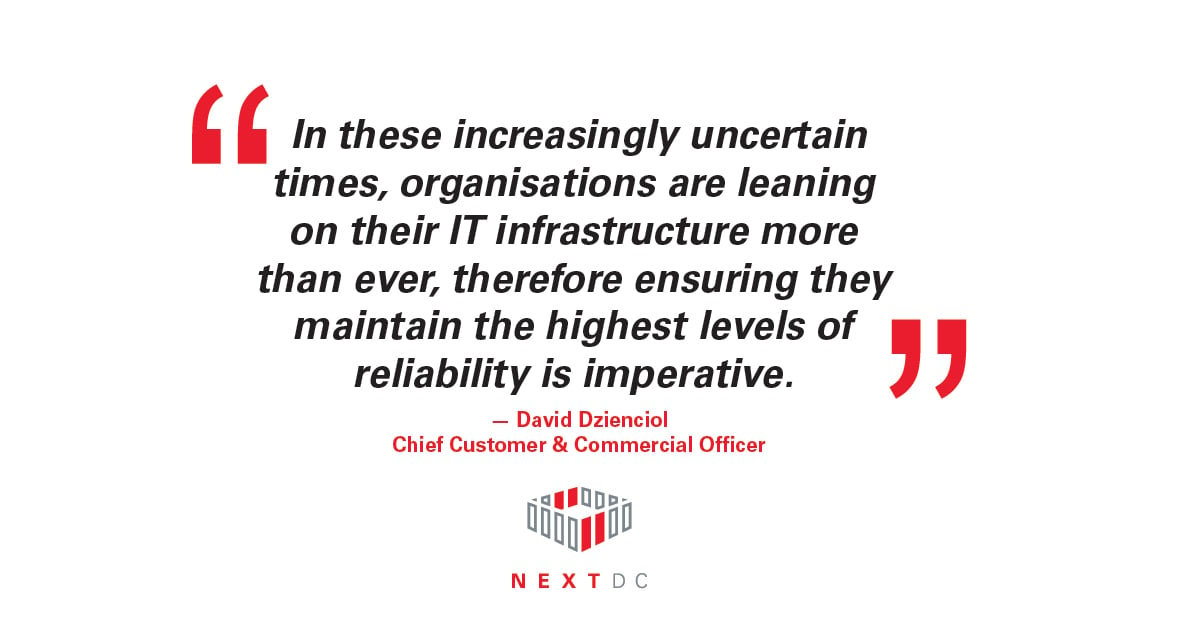 Delivering an uncompromised level of reliability is at the heart of NEXTDC's brand promise, and we have spent the last decade building our business around providing world-class services to our customers and partners and fostering a culture that champions innovation and excellence. It is both exciting and incredibly humbling to see our vision and passion for delivering that level of reliability and service excellence recognised as being the best in the industry."
The 2020 APAC Business Awards program was built to offer a counterpoint to the challenges of the year by focusing on those that achieved success over the last 12 months. The APAC Business Awards represent and recognise the achievements and showcase those companies who can truly be described as paragons on the greater professional landscape.
Speaking at the announcement of the awards, Awards co-ordinator Katherine Benton said: "I offer a sincere and heartfelt congratulations to all of those recognised in the 2020 Business Awards. I hope you all have a wonderful 2021 ahead."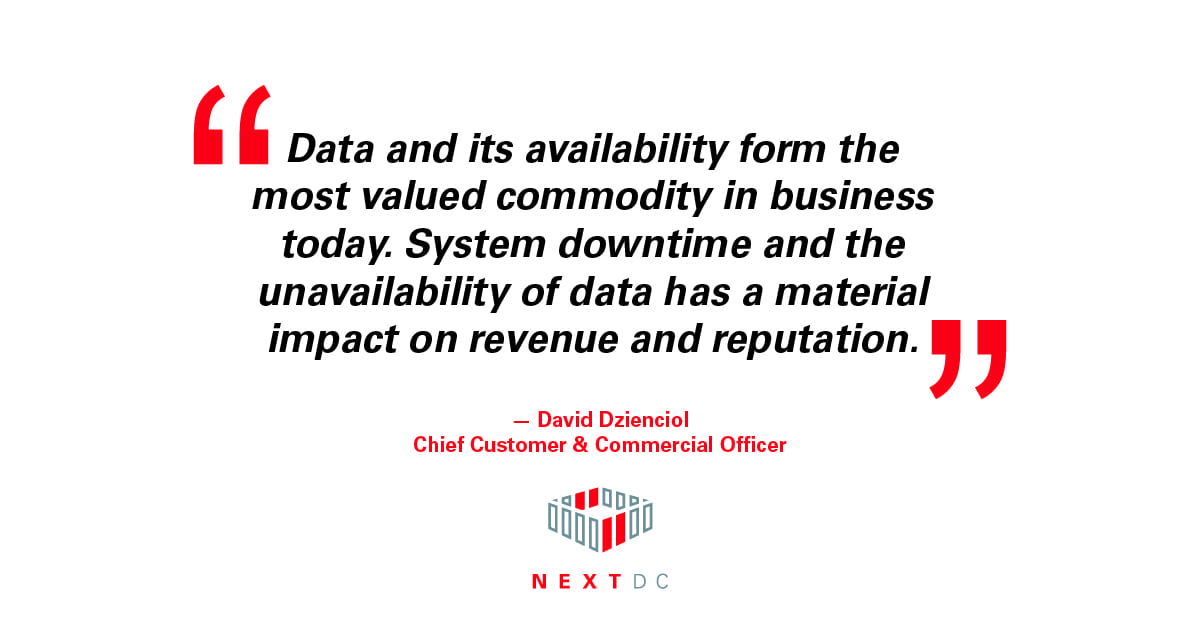 "Data and its availability form the most valued commodity in business today. System downtime and the unavailability of data has a material impact on revenue and reputation," said Mr Dzienciol. The unavailability, or poor performance from digital systems has a marked impact on productivity, customer experience and he bottom line. These strategic digital assets now form the heart of every digital business, and without reliable critical infrastructure like NEXTDC's, there is no heartbeat".
Read the full NEXTDC awards write up. Alternativley reach out to our team to learn more about the quality and capability of a reliable Tier IV data centre.